Tags: Assessment, Communication, Peer-Reviewed Entry, Simulation, Virtual reality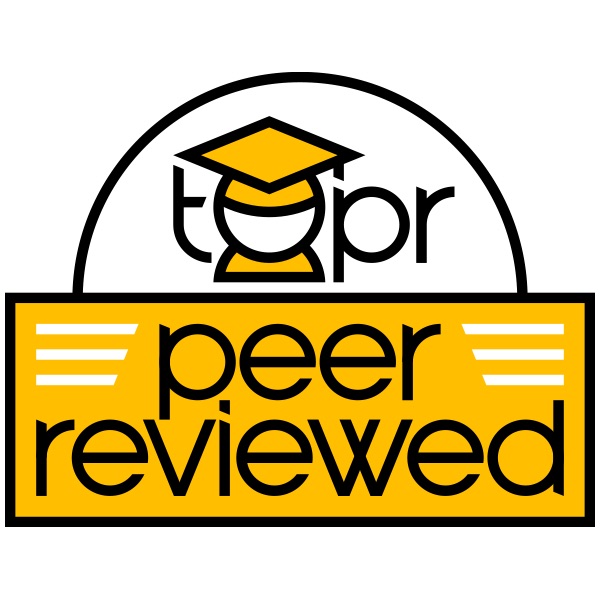 Description
Competency-based education (CBE) is an alternative modality of learning. Instead of courses, a CBE program is comprised of competencies and rigorous assessments. Students progress through the program by successfully passing competency assessments. CBE is a valuable option for non-traditional students who have work experience. With prior knowledge of a specific competency, a student may choose to use their knowledge based on experience to complete the assessment at any time. Each competency is broken down into modules and learning objectives that have learning resources and activities designed to help students prepare for their assessment (Walden University, 2020).
Most assessments present performance-based tasks or situations. The assessments are more authentic "work products" designed as showcases for students to present to their current or prospective employer as credible proof of their new learning, skills, and abilities. Therefore, the use of interactive tools that include professional skill development, support this type of modality.

Use of Virtual Reality (VR) simulation, such as Mursion, is one strategy that may enhance the CBE experience by better aligning education and work products in a more interactive, critical and reflective way. Mursion is a "blend of artificial intelligence and live human interaction, that provides experiential learning for essential skills in the workplace" (Mursion, 2020). A decade of research and development by the University of Central Florida with funding from government and private philanthropy, including the Bill & Melinda Gates Foundation, concluded, "Research shows that simulation can change targeted skills, including highly complex social interactions, such as the ability to effectively communicate with others" (Hemgen, 2016). The literature also notes that VR allows the practice of interpersonal skills (communication, listening and interviewing) in a safe environment and authenticates experiences, including challenging interpersonal exchanges (Kron et al., 2017; Olsen & Oertel, 2020). To review Mursion VR, visit Mursion.
Link to example artifact(s)
The following is one example of a CBE assessment using VR simulation:
Program: B.S. in Healthcare Management, College of Health Sciences, Walden University

Area of Expertise: The Interprofessional Healthcare Team
Competency Number: IH3002
Competency Title: Team Management Skills
Competency Statement: Apply communication and conflict resolution skills in an interprofessional healthcare team.
Assessment Type: Performance Task
Competency Description:
Teams that communicate well are better able to care for patients, and high-quality patient care should always be the ultimate goal of any interprofessional healthcare team. Effective communication, especially in healthcare, can help to avoid confusion, frustration, and isolation. In addition, communicating openly and honestly can facilitate a healthy team culture where true collaboration can take place.
Even on the most effective teams, conflicts will happen, and the efficient resolution of these conflicts is critical, especially when the team is responsible for the care of a patient. When a patient is involved, conflict can lead to errors and incidents, and as a healthcare manager, your livelihood can be impacted by errors and incidents. For this reason, and many more, it is critical to acquire and cultivate conflict resolution skills.
For this particular assessment, students sign up for two live recorded sessions. These sessions are about a half-hour each and provide scenarios that address conflict resolution and leadership development. During the live session, students communicate with augmented reality artificial intelligence avatars and live human actors. They are given a scenario and are expected to use dialog to resolve conflict or enhance communication among team members in real-time. These scenarios address common issues leaders may need to resolve in a healthcare setting but could be applied to any leadership or management program. Once the student has completed the Mursion activities, they must write a reflective essay addressing the rubric and provide video recordings of their completed VR interactions. Before scheduling the Mursion activities, this prompt and the assigned reading requirement are given to the students to prepare for their VR experience.
Interacting on an Interprofessional Team
You are a unit supervisor in a hospital setting, and part of your responsibilities include managing all hospital employees, resolving conflicts between employees and/or between an employee and patient, and employing strategies to strengthen the lines of communication within the hospital. You often work as part of an interprofessional team when performing these tasks, and you are generally thought of as a leader on most of these teams.
In this Competency Assessment, you will be interacting with virtual avatars in the Mursion software and resolving the situations that are described. You will complete one scenario that revolves around communication issues and another around a heated situation that needs to be resolved. Within each situation, you will need to begin the meeting using strategies that will put the team members at ease. You will also need to communicate effectively to gather the facts of the scenario, figure out where the miscommunication or conflict may have originated, and resolve the scenario in a way that makes all the participants feel that they have been heard and understood.
Once you complete both interactions, you will reflect upon this process, evaluate the strategies that you used to resolve the situation, and determine if there are any different or additional strategies that may have been better. Note that you are submitting three items for this competency: A recording of the Communication Skills interaction, a recording of the conflict resolution skills interaction, and a reflection paper.
Submission Length: 2 recorded Mursion activities and a 3–4-page reflection paper.
Assessment Instructions
Before submitting your Assessment, carefully review the rubric. This is the same rubric the assessor will use to evaluate your submission and it provides detailed criteria describing how to achieve or master the Competency. Many students find that understanding the requirements of the Assessment and the rubric criteria help them direct their focus and use their time most productively.
Competency Modules:
Module 1: Communicating Effectively
Module 2: Conflict Resolution
Professional Skills:
Written & Oral Communication: Communicate with clarity, coherence, and purpose.
Information Literacy: Apply strategies to evaluate information in order to effectively analyze issues and make decisions.
Inquiry & Analysis: Apply strategies to identify, frame, and evaluate problems.
Technology: Use technology effectively.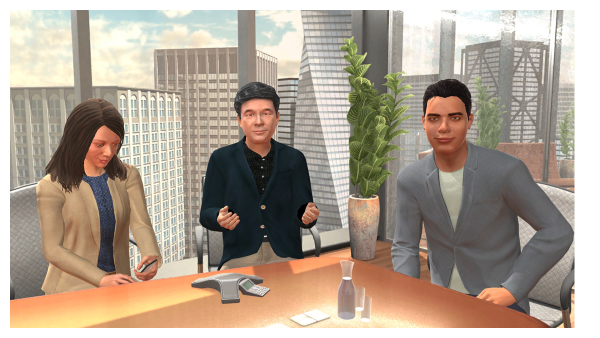 Reflection
This assessment provides practical knowledge and addresses real-world issues many students face in the workplace. Students look forward to applying what they have learned in the course and appreciate the opportunity to reflect on successes and potential improvements during the simulation. Many students in this competency are in a leadership position and actively seek ways to improve their relationship with employees and their conflict resolution skills. This competency provides an opportunity, unlike traditional courses, for students to develop leadership and interpersonal skills they apply them to their own lives in real-time.
Mursion simulations are unique in that they provide an integrated experience with a live simulation specialist. If access to the Mursion software is not possible, written case studies can be used as an alternative. There are also several pieces of software that are available to create VR-type case studies to which students can analyze and reflect. Examples include BRIO VR, fotonVR, and JigSpace. Regardless of the type of case study, care must be taken to detail various situations where conflict resolution and communication skills are critical to successfully addressing the challenge.
Link to scholarly reference(s)
Hemgen, J. (2016, April 11). ASCD announces partnership with Mursion to develop leadership institutes that leverage simulations in Virtual Reality. Association for Supervision and Curriculum Development. http://www.ascd.org/news-media/Press-Room/News-Releases/ASCD-Announces-Partnership-with-Mursion.aspx
Kron, F. W. et al. (2017). Using a computer simulation for teaching communication skills: A blinded multisite mixed methods randomized controlled trial. Patient Education and Counseling, 100(4), 748–759. https://doi.org/10.1016/j.pec.2016.10.024
Mursion. (2020). Virtual Reality training simulation software by Mursion. https://www.mursion.com/
Olsen, J. K., & Oertel, C. (2020). Supporting empathy training through virtual patients. Artificial Intelligence in Education: 21st International Conference, AIED 2020, Ifrane, Morocco, July 6–10, 2020, Proceedings, Part II, 12164, 234–239. https://doi.org/10.1007/978-3-030-52240-7_43
Walden University. (2020). Tempo learning at Walden. https://info.waldenu.edu/about-walden/tempo-learning
Citation
Armstrong, S.,
McLaughlin, A.R.
&
Gadarowski, J.C.
(2021). Enhancing competency-based education with virtual reality simulation. In A. deNoyelles, A. Albrecht, S. Bauer, & S. Wyatt (Eds.),
Teaching Online Pedagogical Repository
. Orlando, FL: University of Central Florida Center for Distributed Learning.
https://topr.online.ucf.edu/enhancing-competency-based-education-with-virtual-reality-simulation/
.
Post Revisions:
June 2, 2021 @ 13:30:31 [Current Revision]