Tags: Assessment, Faculty Development, Learning Object, Simulation, Widgets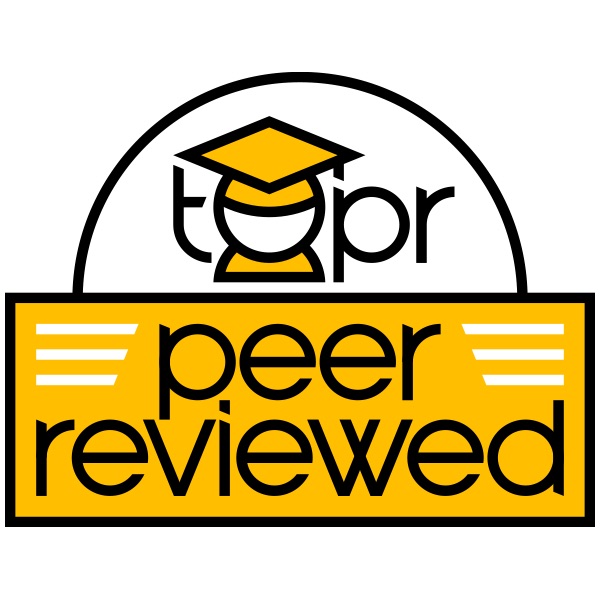 Description
Most often, the conversation about personas in higher education has been focused on teaching persona, which is "who you are, what your beliefs are personally and professionally, and how you present (project) yourself in the online classroom" (Huang, Hurt, & Richardson, 2018, para. 1). While teaching persona is intended to convey the real person, personas can also be realized in the form of fictional characters who are based on real data (Dam & Teo, 2020). For instance, fictional student personas could be created that accurately represent the diversity of the student population at a particular institution, each experiencing their own unique challenges. Characteristics like age, gender, race, sexual orientation, income-level, disability, and first generation in college are just some of the characteristics that influence a student's experience of higher education.

Asking teaching faculty to make decisions based on interactions with these personas can help build empathy and increase the recognition that different students have various needs and expectations, all while taking place in a low-risk environment (Dam & Teo, 2020).
Link to example artifact(s)
Course: Essentials of Online Teaching (faculty training for online teaching)
Contributors: Nicole Stahl, Debra Luken, Aimee deNoyelles, University of Central Florida (UCF)

After attending a 2020 TOPkit Workshop presentation by Danielle Aming (Embry-Riddle Aeronautical University) about student personas, several faculty developers from Center for Distributed Learning (CDL) from UCF were inspired to create their own student personas tailored to UCF faculty.

Several student personas were developed and an activity was created for the Essentials of Online Teaching course, geared toward faculty who are learning how to teach online. For faculty who are new to online teaching, interacting with student personas can help showcase a diverse set of students and scenarios to help prepare faculty in handling potentially unfamiliar situations with empathy and understanding. As the Essentials of Online Teaching training course included a section on building a sense of community and facilitating an online course, we created a beta version of a student persona to include in this module.

The student personas were developed using Aming's model which was adapted from the 10 Step Persona Creation Model by Nielson (2013):
Find the Users
Build a Hypothesis
Verifications
Find Patterns
Construct Personas
Define Situations
Validate and Buy-In
Disseminate Knowledge
Create Scenarios
On-Going Development

First, we considered the demographics of the UCF student population. Second, we considered issues that teachers and students had commonly faced in online learning environments. The student persona for the Summer 2020 version was based on a freshman student new to online courses, and the scenario focused on the student not having access to a webcam for the required proctored quizzes. The Fall 2020 version was based on a student who had missed assignments due to COVID-19 related issues. Before both versions went live, seasoned online faculty were asked how they would react to the scenarios, and their answers were woven into the activity.

The persona activity was built within Materia – an in-house program developed by the Learning Systems & Technology (LS&T) team at CDL – as a Choose Your Own Adventure widget. For the Fall 2020 version, the Materia widget was also added into ObojoboNext, another in-house program developed by LS&T. The widget introduced the faculty member to the fictional student, provided the scenario, and then allowed the faculty member to choose how to proceed through the scenario while being provided feedback along the way.

Survey Results

At the end of the activity was an optional survey to help determine how well faculty received the activity and guide us on next steps for future iterations. Overall the feedback was positive and faculty felt the activity was effective in preparing them to teach online. 90% strongly agreed or agreed that the activity helped them understand how students may be feeling, and it helped them reflect on how they communicate with students. Many responded that they would like to have more scenarios and examples, as well as to increase the complexity of the scenarios. We agree that adding more scenarios would encourage faculty to more broadly understand the population at large. We would also like to explore more sophisticated ways of interacting beyond asynchronous text, perhaps through audio and video simulation.
Link to scholarly reference(s)
Aming, D. (2020, March). Developing more authentic training experiences through the use of student personas. https://topkit.org/workshop/topkit-past-events-workshop-2020/
Dam, R. F. & Teo , S. Y. (2020, February 24). Personas – A simple introduction. Interaction Design Foundation. https://www.interaction-design.org/literature/article/personas-why-and-how-you-should-use-them
Huang, W., Hurt, A., & Richardson, J.C. (2018). Online teaching persona. https://www.purdue.edu/innovativelearning/supporting-instruction/portal/files/12_Online_Teaching_Persona.pdf
Nielsen, L. Personas. In: Soegaard, Mads and Dam, Rikke Friis (eds.). The Encyclopedia of Human-Computer Interaction, 2nd Ed. Aarhus, Denmark: The Interaction Design Foundation, 2013: http://www.interaction-design.org/encyclopedia/personas.html
Citation
Stahl, N..,
Luken, D.
&
deNoyelles, A.
(2021). Incorporate online student personas to promote faculty empathy and reflection. In A. deNoyelles, A. Albrecht, S. Bauer, & S. Wyatt (Eds.),
Teaching Online Pedagogical Repository
. Orlando, FL: University of Central Florida Center for Distributed Learning.
https://topr.online.ucf.edu/incorporate-online-student-personas-to-promote-faculty-empathy-and-reflection/
.
Post Revisions:
This post has not been revised since publication.