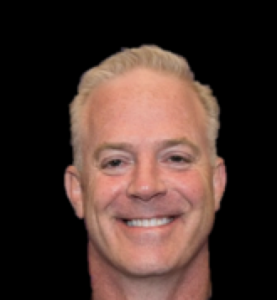 Dr. Scott Hamm is the Director of Online Education at Hardin-Simmons University, Abilene, Texas where he directs their online and technology-enhanced learning in addition to teaching in the graduate education program. He teaches the Mobile Learning Mastery series workshop for the Online Learning Consortium and teaches Mobile Learning: Effectively Integrating Handheld and Wearable Technology into Learning Spaces for the EDUCAUSE Learning Initiative. Additionally, he teaches in the Graduate Education program at Abilene Christian University, and develops courses and teaches in the Graduate Educational Technology program for Fresno Pacific University.
In October, Scott received the 2014 OLC Effective Practice Award for his work/ research using text-messaging in online and face-to-face classes to increase learning outcomes and engagement.
Scott did his undergraduate work in rehabilitation education at the Pennsylvania State University, graduate work in Religious Education at Abilene Christian University and received Doctorate in Educational Ministry at the Southwestern Baptist Theological Seminary in Ft. Worth, 2006. He is currently a Ph.D. student at Nova Southeastern University in Information Systems.
Recent Publications of note:
Hamm, S. (2015). Why texting should be part of teaching. EdTech Review: Focus on K-12.
Hamm, S. (2014). Use Word Clouds for Reflection and Synthesis. In K. Thompson and B. Chen (Eds.), Teaching Online Pedagogical Repository. Orlando, FL: University of Central Florida Center for Distributed Learning.
Hamm, S., Drysdale, J., & Moore, D. (2013). Towards a Mobile Pedagogy. Christian Penny, Douglas McConatha, Jordan Schugar, & David Bolton (Eds.), Mobile Pedagogy and Perspectives on Teaching and Learning. PA: IGI Global.
Hamm, S., Jones, B., Saltsman, G., Baldridge, S. & Perkins, S. (2013). A Mobile Pedagogy Approach for Transforming Learning and Faculty. Zane Berge & Lin Muilenburg (Eds.), Handbook of Mobile Education, New York: Routledge.