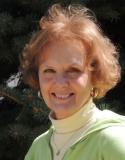 Jackie Dobrovolny started her journey in elearning in 1977 when she began working for McDonnell Douglas, in Denver CO, working on a "computer-based training" system for the U.S. Air Force. Since then she has
Earned a Ph.D. in instructional technology. Her dissertation: How Adults Learn from Self-Paced, Technology-Based Instruction.
Authored/co-authored 9 book chapters and 16 journal articles about elearning, interface design, organizational change, team building, & adult learning.
Taught online undergraduate courses focused on interface design for Capella University and graduate courses, focused on how to design elearning, for the University of Colorado Denver.
Designed, developed & implemented an online, 4-hour, self-paced course for preceptors (nurse mentors/coaches). The course is currently hosted by HealthStream.
Served as president and other board positions for ISPI-FRC
Jackie's theory of learning: I believe we learn from . . .
images, graphics, and charts so I dual code text with relevant images, graphics and charts.
personalizing new information so I include relevant case histories and stories.
others so I include social media, peer reviews or team projects in my instructional designs.
reflecting on our learning experiences so I include frequent reflection opportunities.
applying what we are learning so my instructional designs are usually project-based.
our mistakes so I use criterion-referenced assessment (also called competency-based or standards-based assessment) in the college courses I teach.
Jackie's current goal: Expand my elearning consulting business to work with environmental or humane education organizations who want to use elearning (self-paced or group-paced webinars) for employees, stake holders, and/or clients.